Description
This Biblical Herbs Growbar is a trio of herbs with deep Biblical roots.
Start growing between February and June. The packs contains Coriander– every part of this aromatic herb is edible with a zesty flavour. Hyssop– mentioned in Exodus, its name derives from the Latin for healing. Sage– with several Biblical references including Exodus and Psalms, it has an ancient association with purity and was traditionally hung in homes to protect against evil spirits.
How does it work?
Start by unwrapping your Growbar and placing it into a container with plenty of space to allow it to expand. Gently pour half a litre of water into the tray and position indoors on a warm, bright sunny windowsill. The seeds will need to be a cosy 22'C to germinate. Water regularly and ensure the growbar is perfectly moist, it should remain the colour of a rich dark ginger cake.
After a few weeks you should have a bar neatly dotted with little seedlings. These will be happy growing together in the bar for a further month in their sunny location.
When the seedlings have produced 4-8 leaves you may then gently separate them, being careful to not to damage the delicate roots, and plant them in a sunny weed-free spot in the garden. Plants grown in the ground with plenty of space and sunlight will produce more abundant fragrant foliage but it is possible to grow the seedlings in large containers on the balcony or patio.
How to identify your seedlings:
Coriander seedlings are bright green in colour with palmate leaves with a strong scent of coriander.
Hyssop seedlings have small willow like leaves.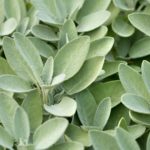 Sage seedlings have pale silvery scented leaves.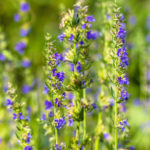 It's wise to position your herbs close to the house so that you'll always have a supply on hand, and you can best enjoy their beautiful fragrance. Plucking the leaves and pinching out the tips regularly will encourage a compact bushy shape, with plenty of healthy new foliage.
The sale of this Growbar helps support the valuable work they do so they can keep making a change. MU has a single shared vision uniting over 4 million members around the world who bring support and also care for family life to the heart of every community. Therefore every penny raised can help towards bringing lasting change.
Visit Mothers' Union website to found out more.